Jamie and Robert – The Wedding – Kindred Oaks
Elite Events Blog
I love Jamie and Robert's wedding. Something about it was just so magical. Love was in the air. When I sent Robert down the aisle, I had to remind him to breath. Robert did take a deep breath and then waited down the aisle for his bride. When Jamie entered Robert was so taken back at the vision of her. I swear Jamie was glowing.  Beth from Exquisite Petals out did herself and as you can see Jona from Forever Photography rocked it. Be on the lookout for more photos. I can't wait to show you the reception area.
 The Flowers where amazing!
The Bridesmaids Rocked! They all started to cry when Jamie put on her dress ( I did too ).
We had candles everywhere! Candles where hanging from the center pieces, by the buffet, around the cake. We wanted the place to glow and it did.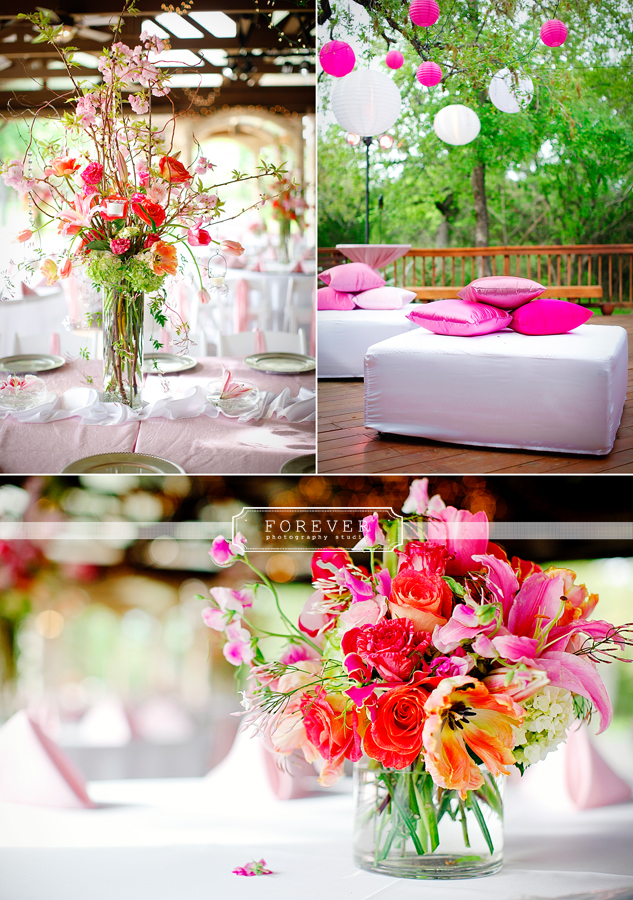 We created a lounge area, which Jamie and Roberts guest loved. We often found the seasoned members of her family in there relaxing and enjoying the night.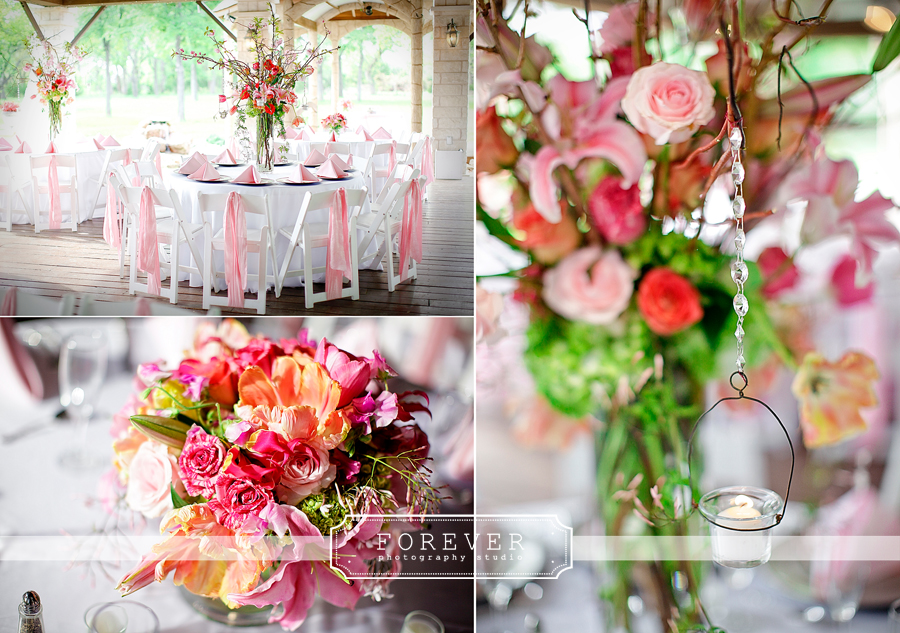 The weather forecasted all week rain on Saturday, but when the day came it couldn't have been better weather. It was like we called up and placed an order in for the weather. Not to hot, not to cold . Some clouds , but not to many, and can you have a slight breeze , so Jamie won't get to hot in her dress. Oh and while you at it sprinkle some of your brightest stars on stop and make the night magic!
 D & H Lighting came out and did up-lighting and pin lighting through out. It really made a big difference.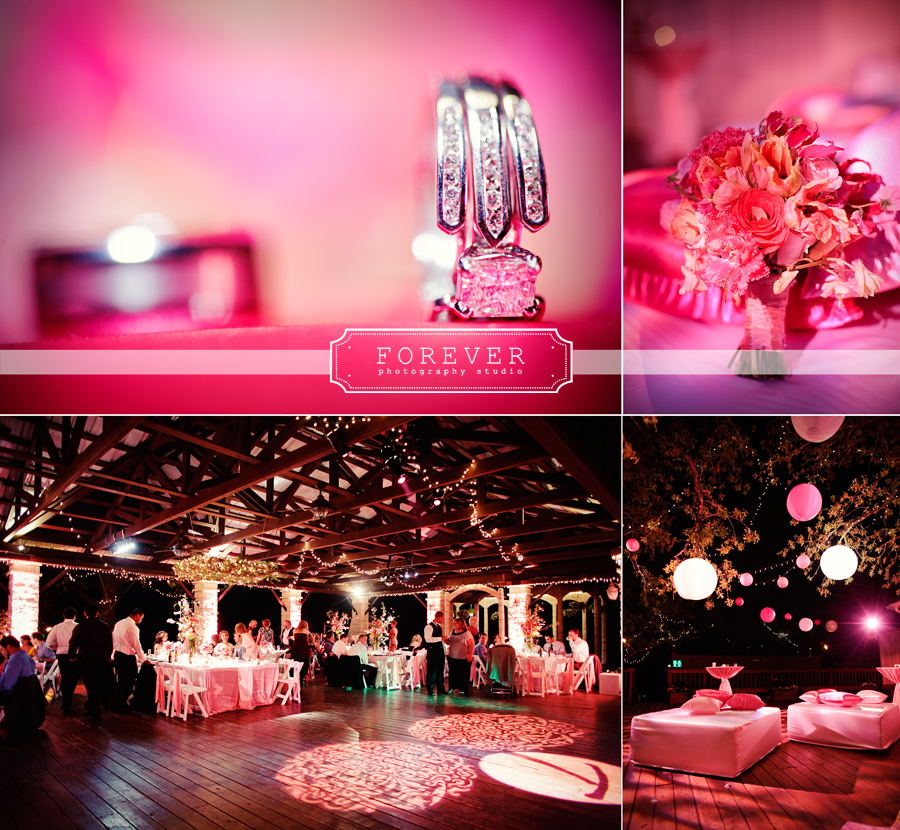 Jamie and Robert's Reception was a hit with the help of  Eudora's Catering , everyone had full tummys and where ready to dance.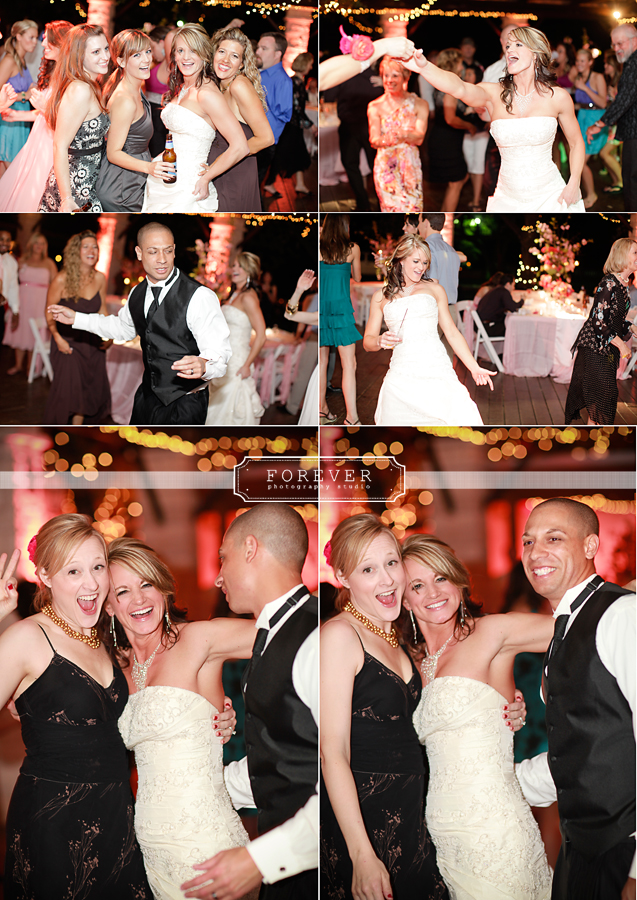 Everyone Danced!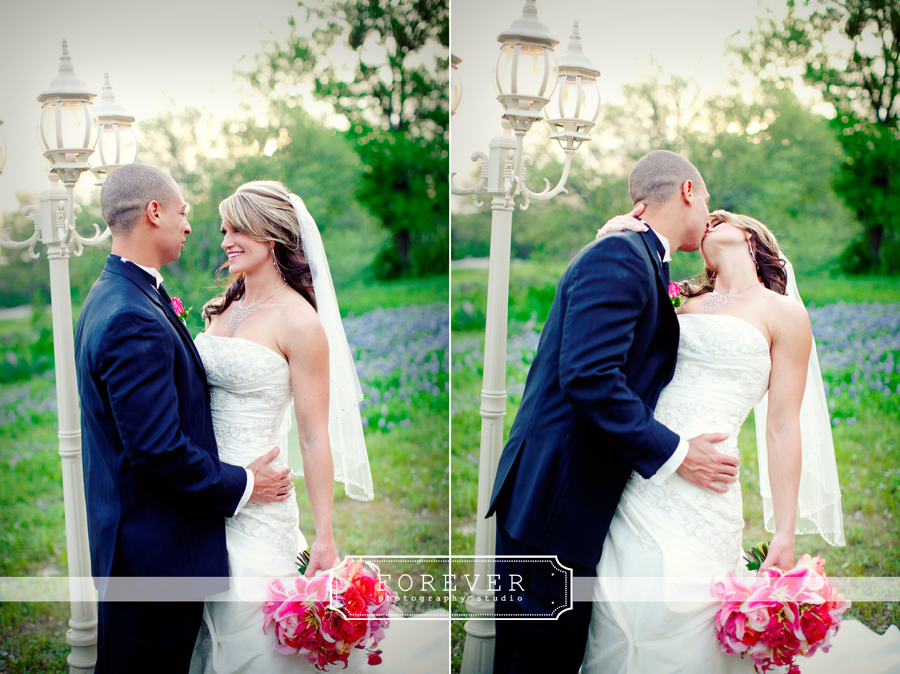 They look so Happy!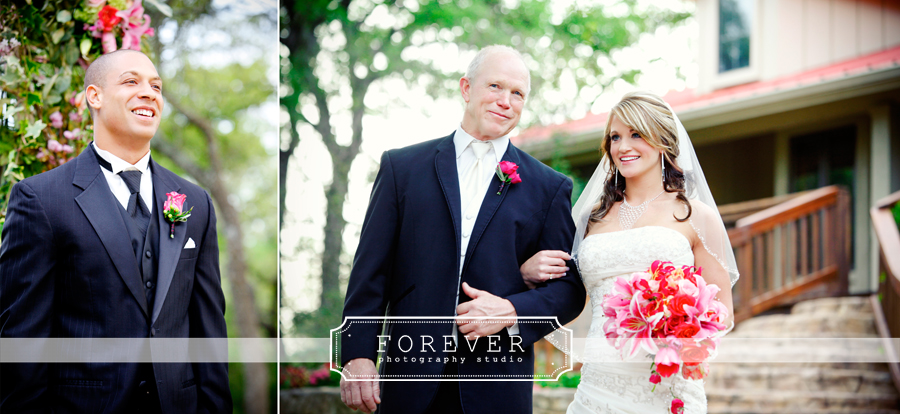 Waiting to exhale.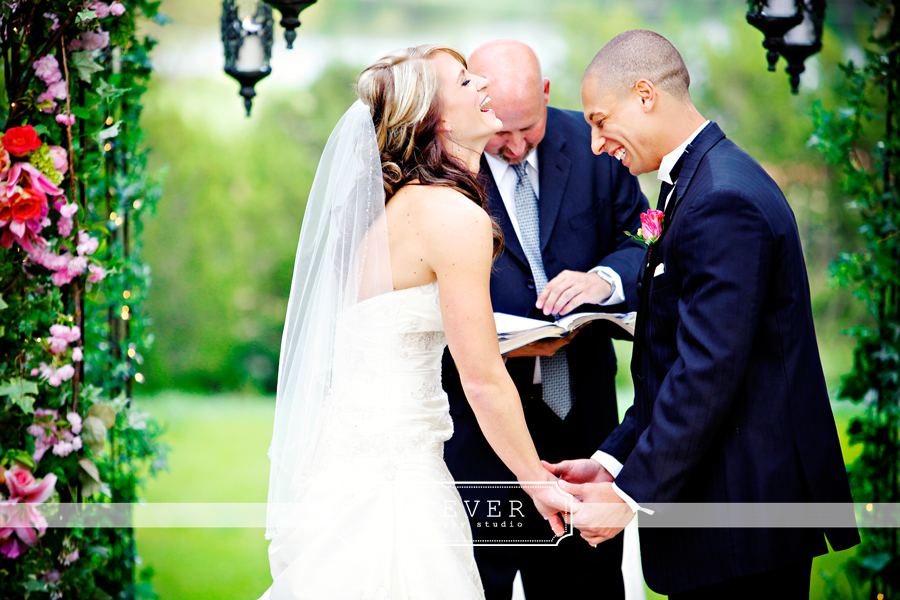 Jamie kept talking to Robert, telling him to breath and to look at her, and then Jamie and Robert got the giggles. So cute!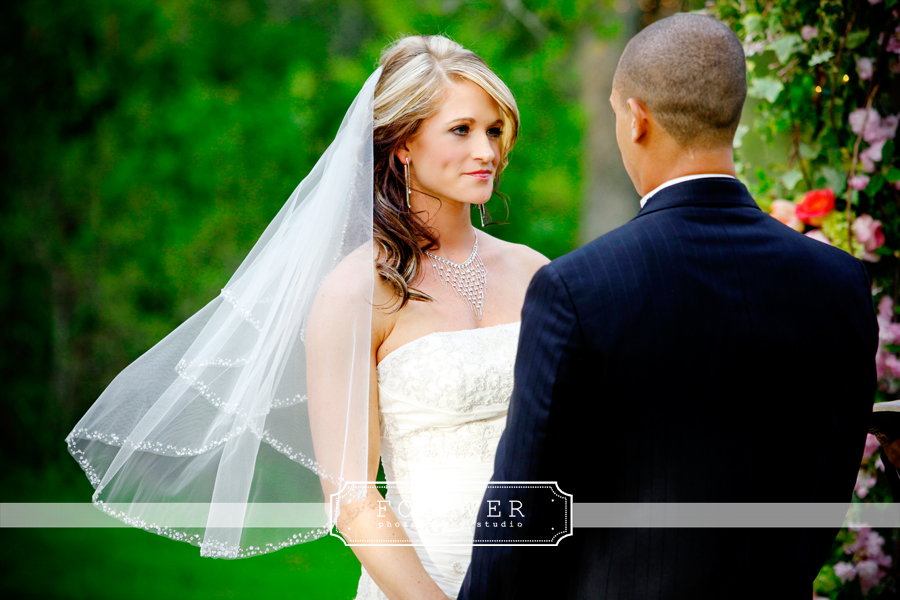 The Pictures are amazing. Thanks Jona and Jerry (Forever Photography Studio )!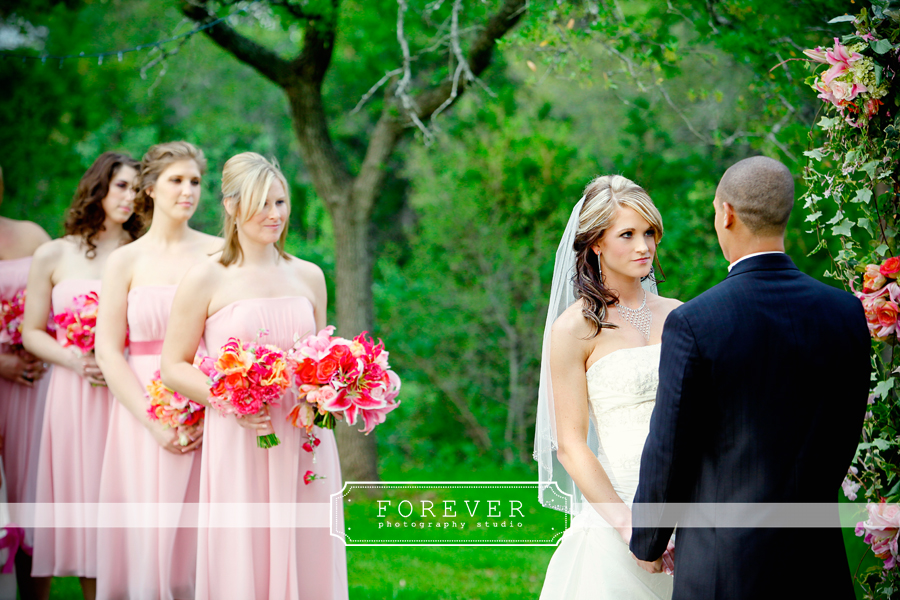 Look how Mother Nature did her part. The grass was so green. The the bridesmaids dresses couldn't have been prettier.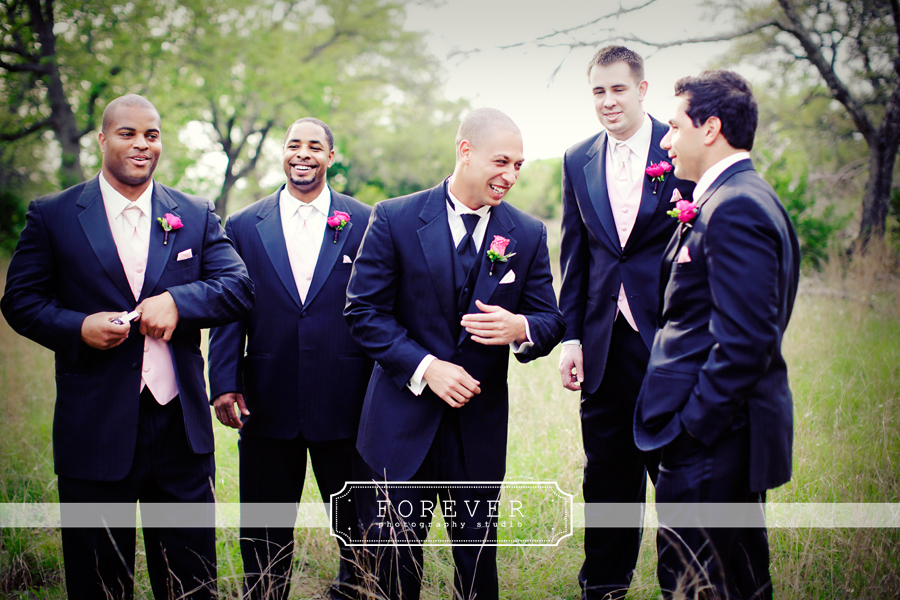 The groomsmen where a little hungover from the night before, but they got their second wind and help Robert get down the aisle. And I might add that they where all great dancers and showed their skills off through out the night!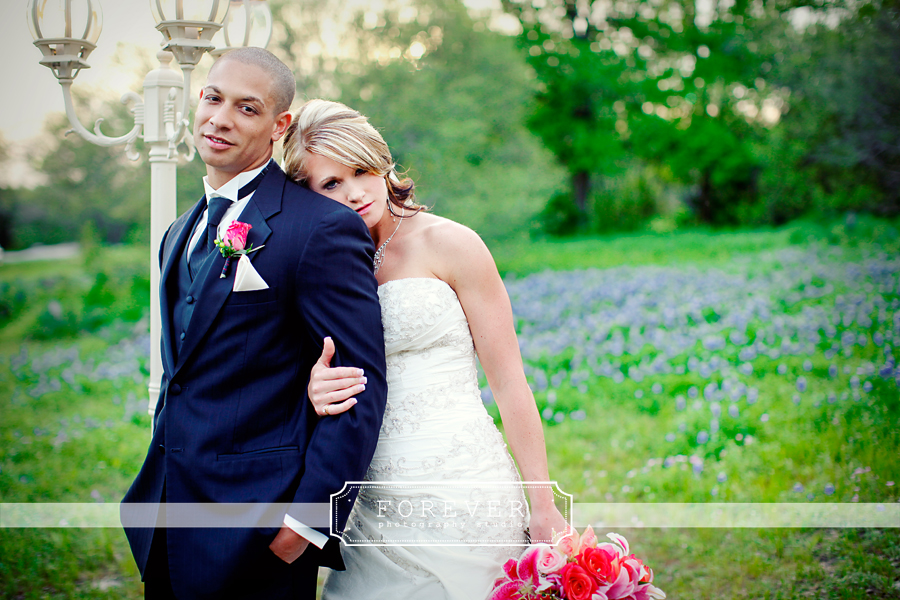 Well, this is the end of my part of their love story. I loved every minute of it. The night was amazing. It was everything we planned it to be and more. I hope they have lots of babies, makes lots of money and more importantly love each everyday, like it was their wedding day. And maybe on their anniversary think of Jeff and I and one night in April where everything was right in the world. (tear)
Love you guys!
Kathie and Jeff
Posted on Wednesday, April 7th, 2010 | Categories: Uncategorized, Weddings