Kourtney and Jarod
Elite Events Blog
Kourtney and Jarod's wedding was gorgeous and very elegant.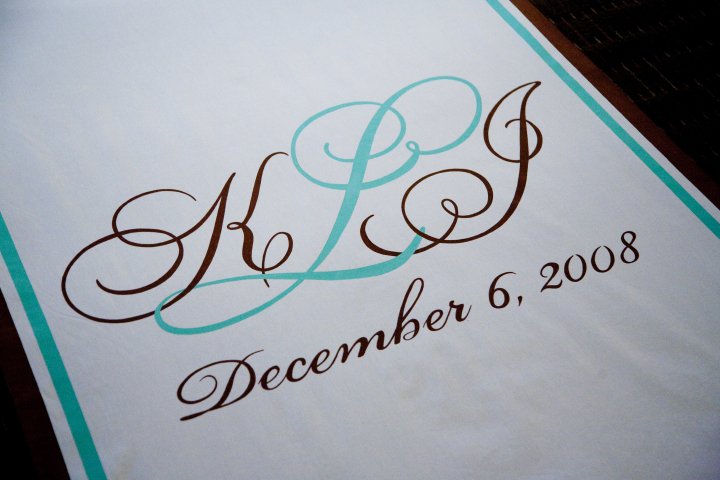 Kourtney's colors where Tiffany Blue and Mocha and it was really important to Kourtney to have an aisle runner with their monogram and her colors on it. It really tied everything all together.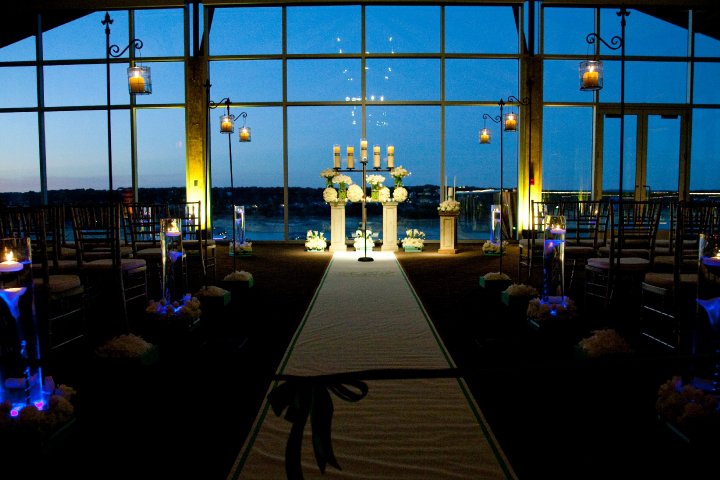 Notice the lightening in the room, we went with soft colors to make it really glow, all of her alter pieces served as her center pieces for her reception.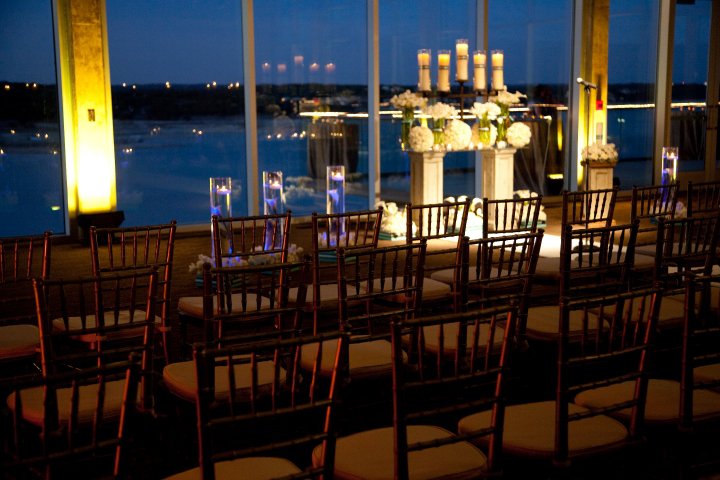 Another view of the alter – Pretty!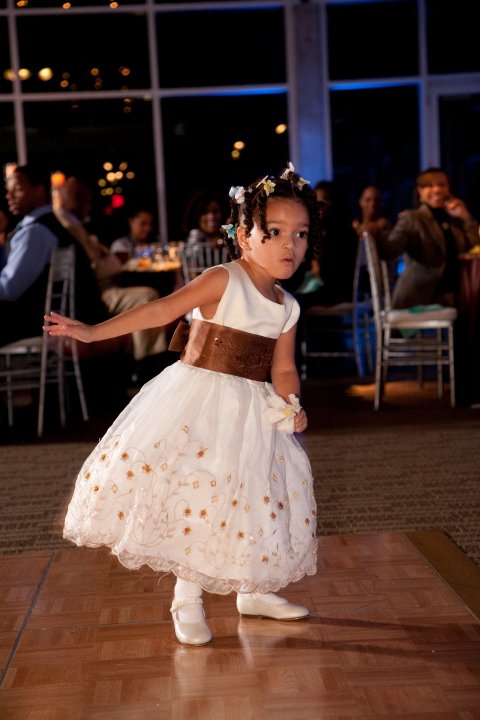 This is Jasmine , Kourtney and Jarod's little girl, and she is a cutie! Jasmine is a dancer and once she started dancing , she never stopped!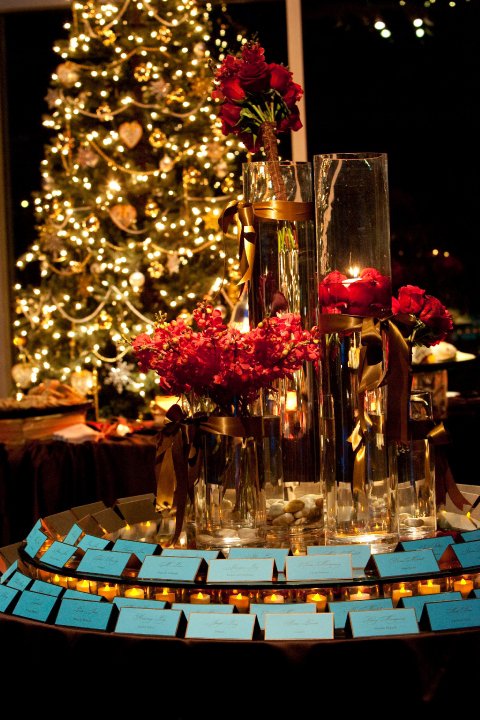 I loved this escort card table, it served as the main center piece when you walked in, it really Wowed the guest. After the guest found their name card, the table served and a favor table. The guest picked up the favor as they left.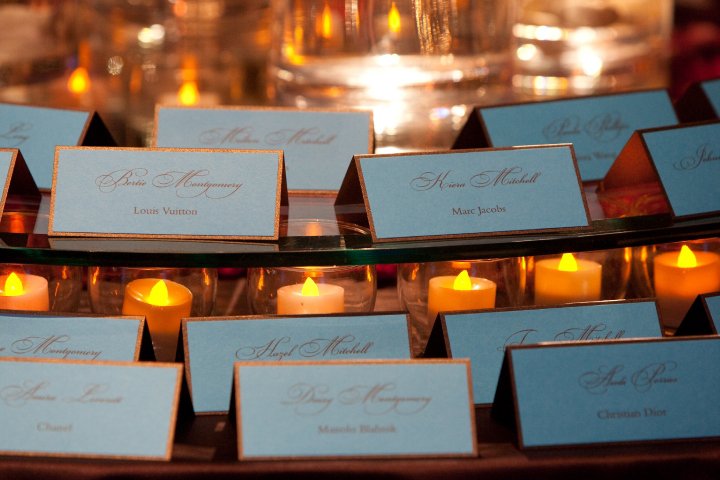 A close-up of the name cards.
You would have never believed that an hour before this was the ceremony site. The air wall came down, the lighting changed colors and we had already pre-set the tables. Once we placed the tables where they needed to be, we took the flowers from the alter and down the aisle and placed them on the tables for the center pieces.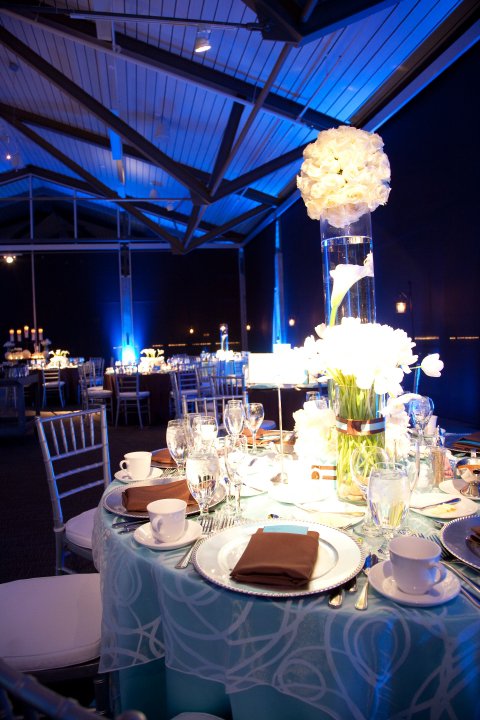 Close up of the head table. We used a special linen for th head table.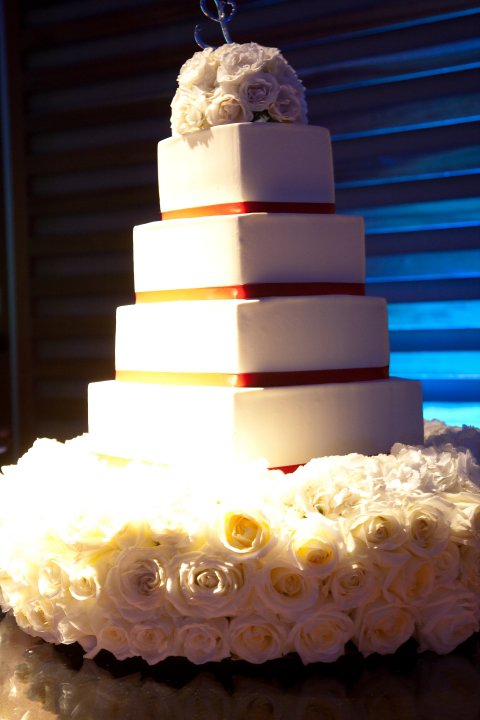 Kourtney's cake set on a bed of flowers – Pretty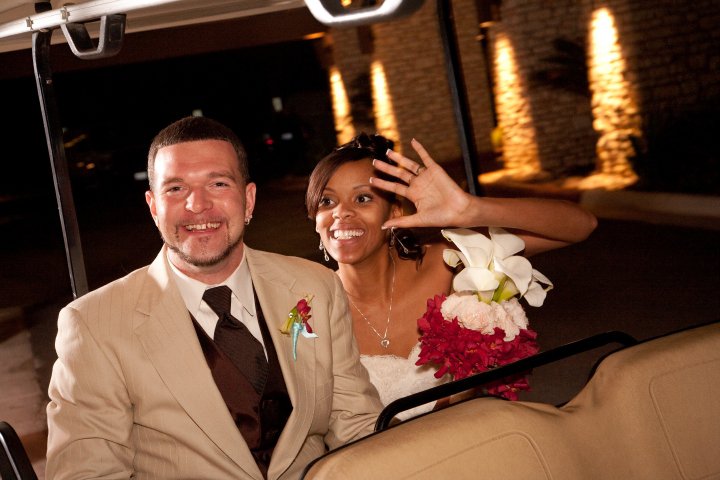 Kourtney and Jarod was so in love and it showed, all of their family and friend really celebrated their union. I loved doing this wedding! I loved the colors, the flowers, the linens, this was just a gorgeous wedding.
Vendors:
Coordinator: Kathie Millen – assisting her was Kathie's intern Kim Thompson
Venue: Lakeway Resort and Spa
Flowers: The Flower Studio
Lighting: Ilios Lighting
Linens: BBJ Linens
Cake:  Michelle's Patisserie
Posted on Thursday, February 25th, 2010 | Categories: Weddings